History of Dalmatian Rex and the Eigentones

Dalmatian Rex and the Eigentones are an alternative rock band based around its founder member, Paul Lunn.

They originated in Leicester, UK, in 1997 and have moved base around the country, calling at Hebden Bridge, Holmfirth, Birmingham and Huddersfield. They are now based in Nuneaton. The band has released 6 studio albums and 1 compilation album.
---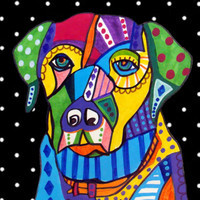 Beginnings

Before forming Dalmatian Rex, Paul was in several Leicester based bands such as Ein Hummer Werfen, The Gonzo Salvage Company and The Whizz Sisters. After the Gonzo's slit in 1996, Paul Lunn formed Dalmatian Rex and the Eigentones as a solo venture, his first gig was an all dayer at The Durham Ox in Leicester, on the same bill as Kevin Hewick. The band has a number of support gigs and several appearances on the Sorted Stage at The Abby Park Festival. Hi first release was a 4 way split single on the Sorted Label in 1997 - Giraffe Expansion Device.
---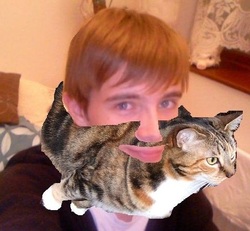 Still on the Sorted label, the band grew with Pete Cownley on Drums and guitarist Simon Taylor. This line up produced the bands first two albums "We don't make toothpaste for anyone else" (1999) and "Majikal Moose Moustache Musique" (2003). The band disolved after the release of their second album. A new line up with Richard Day on bass, Pete Cownley on drums and Paul Lunn on guitar, briefly existed but never recorded or gigged.
---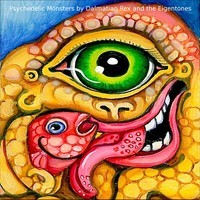 Music 4 Goldfish

After a break of 5 years Paul returned to making music with his partner Penny and her son Zac, the critically acclaimed "Psychedelic Monsters" album, released on their own Music 4 Goldfish label. The single "Geek" received airplay on BBC Radio 1 and a video filmed around Huddersfield was created for the single "Everyone is a robot except for me and my Monkey". At this stage the band recorded sessions for Radio Dandelion (Mark Whitby's show), The Garden of Earthly Delights and the Popular Music Show (PMS) on BBC Radio Merseyside. The single "Octopus I love you" received international attention when it was featured in a video of an Octopus stealing a divers video camera. This song as also been featured in a National Geographic advertisement, a video game - Octodad, and is the theme song of the documentary "The Life and Times of Paul The psychic Octopus".
---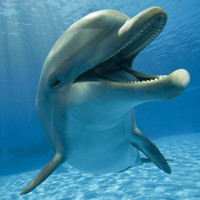 The follow up to "Psychedelic Monsters" was Oboebonobo, released in two parts Abracadracula and Gnulabradoodle Du. During this period the band played a rare live performance at the Green Man Festival.



In 2014 the band released "The Order of the Dolphin".
---